From custom cabinetry to one-of-a-kind backsplashes, homeowners today want kitchens that combine function and beauty. A luxury kitchen is often the showpiece of a modern home, but just what does "luxury" mean?
The truth is, there's no one definition of what makes a luxury kitchen. For some people, it's about the materials and finishes. For others, it's chef-grade appliances and a contemporary open floor plan. However you define it, the value of a luxury kitchen cannot be understated.
Here are 3 of the top must-haves most interior designers agree are necessary for creating a seamless, luxurious space where form follows function.
Luxury Layout Designs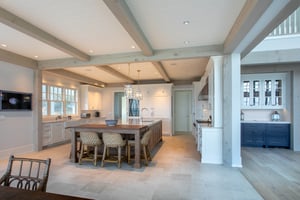 An open floor plan instantly creates a feeling of luxury. The kitchen becomes a social space for family and friends to congregate and the expansiveness of the room allows for multiple seating and work areas, great for entertaining and hosting dinner parties.
Another feature that conveys luxury? A a walk-in pantry where you can store food, pots and pans, serving pieces, and anything else kitchen-related like specialty appliances. Other options are oversized islands will formal seating and upscale cabinetry, including European-style frameless models.
Luxury Kitchen Appliances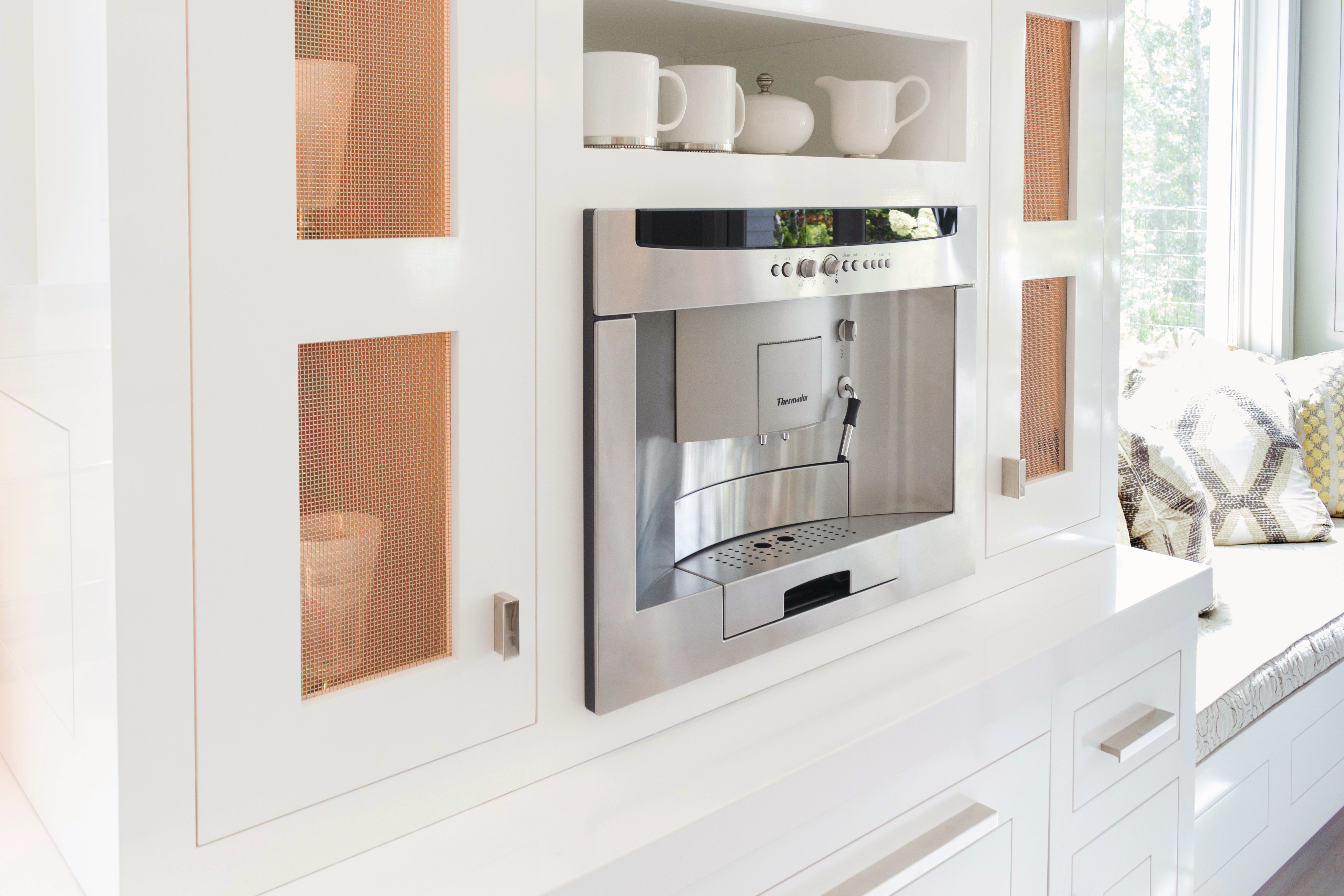 Double ovens, built-in refrigerators, a second prep sink, pot filler faucet, and instant hot water all add a sense of richness to the room.
If you love to cook and entertain, multiple ovens let you simultaneously prepare multiple dishes at different temperatures. Some people choose one range and one wall oven. Others choose double wall units or a range with two, smaller ovens.
Unlike free-standing models, built-in refrigerators sit flush with the cabinetry, creating a sleek, uniform look. They can also be customized with features like wine cabinets. Some homeowners choose a standard fridge but disguise it behind cabinetry. This can be a beautiful solution if you want two refrigerators in the room.
Adding a second sink to the kitchen island, with or without a garbage disposal, not only lets two people prep food at once, it also lets people grab a drink of water or wash their hands when the primary sink is in use.
Pot-filler and instant hot water faucets are convenient features that make food prep quicker and easier.
Luxury Flooring, Tile & Lighting
Subtle nuance is key in creating a luxury kitchen. Mixed metals, multiple textures, and bold colors can help to tie the rest of the kitchen together.
Kitchen flooring must still withstand heavy foot traffic, dropped dishes, and more, but that doesn't mean they can't have an upscale look. It's true that top-quality flooring comes at a price, but it's typically worth every penny in durability and lifespan. From natural stone to exotic hardwood, there are far more choices today than even a decade ago.
Backsplashes, too, have come a long way. Originally designed to protect walls while cooking, they now play a bigger, decorative role and, depending on your taste and style, can be used to make a bold statement.
Finally, because it adds a superb finishing touch, proper lighting is said to be like jewelry in a luxury kitchen design. Well-placed and attractive pendants, sconces, under cabinet lighting, and even chandeliers can provide the task lighting you need while giving the overall room an upscale appearance.
Style and Luxury Combined
As technology and design innovations continue to evolve so, too, will the idea of what defines a luxury kitchen. But no matter how many changes are in store, one thing's for sure: the luxury kitchen has become central to a contemporary lifestyle. Visit http://www.bakesandkropp.com/our-process/ to learn more about our process of designing a luxury kitchen.