Do you envision recreating your current kitchen before the start of next years season? Now is the time to start planning. The Market is beginning to heat up as more people, having spent time at home, are making the move and regenerating their homes. Its all too easy not allow enough time for the proper planning prior to the construction stage. From assembling the proper team to selecting and ordering your finish materials, it is essential not to underestimate the time needed to prepare for your project. Use this info to help you plan your fall kitchen renovation:
Where should I start?
If you've come to the conclusion that your space needs updating or changes to suit your lifestyle better, you're well on your way! You may already be thinking about finishes and styles you like and would like to incorporate into your space. Once you decide to proceed with a renovation, the first step is to assemble the right team who will guide you and make sure all of the pieces are in place for a successful and timely completion process.
Do I need an architect?
If you are interested in making structural changes to your home, it is best to consult an architect. From removing, relocating, or building new walls to recreate your space, an architect will create a set of plans to ensure your home remains structurally sound.
What's the turnaround time for custom cabinets?
Fully customized cabinetry lead times can range from as little as 8 weeks to 12 weeks. Bakes and Kropp are generally at the shorter end of this spectrum but as the market is heating up forward planning becomes ever more important. This is why it is imperative to allow enough time to complete the design process and place your cabinetry order prior to beginning your renovation. Ideally, you would like cabinetry to arrive precisely when it is ready to be installed in your space to ensure that construction runs smoothly and efficiently.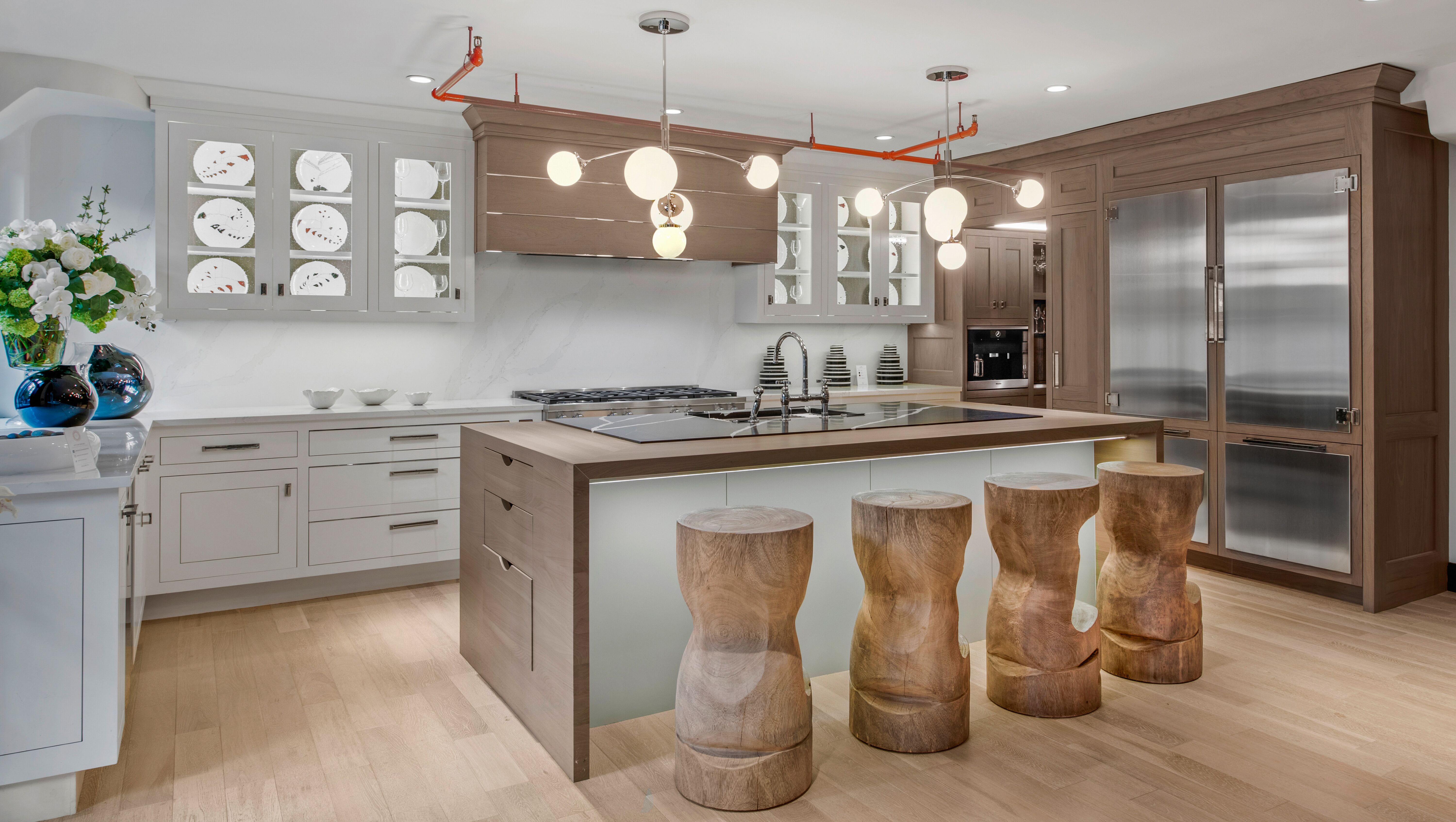 NYC Holiday House 2019, Interior Designer Keith Baltimore, Custom Kitchen Cabinetry Bakes and Kropp Fine Cabinetry, Photography by Alan Barry
If you are a person that pictures yourself in a new kitchen within the next 4-6 months now is the time to start the planning process!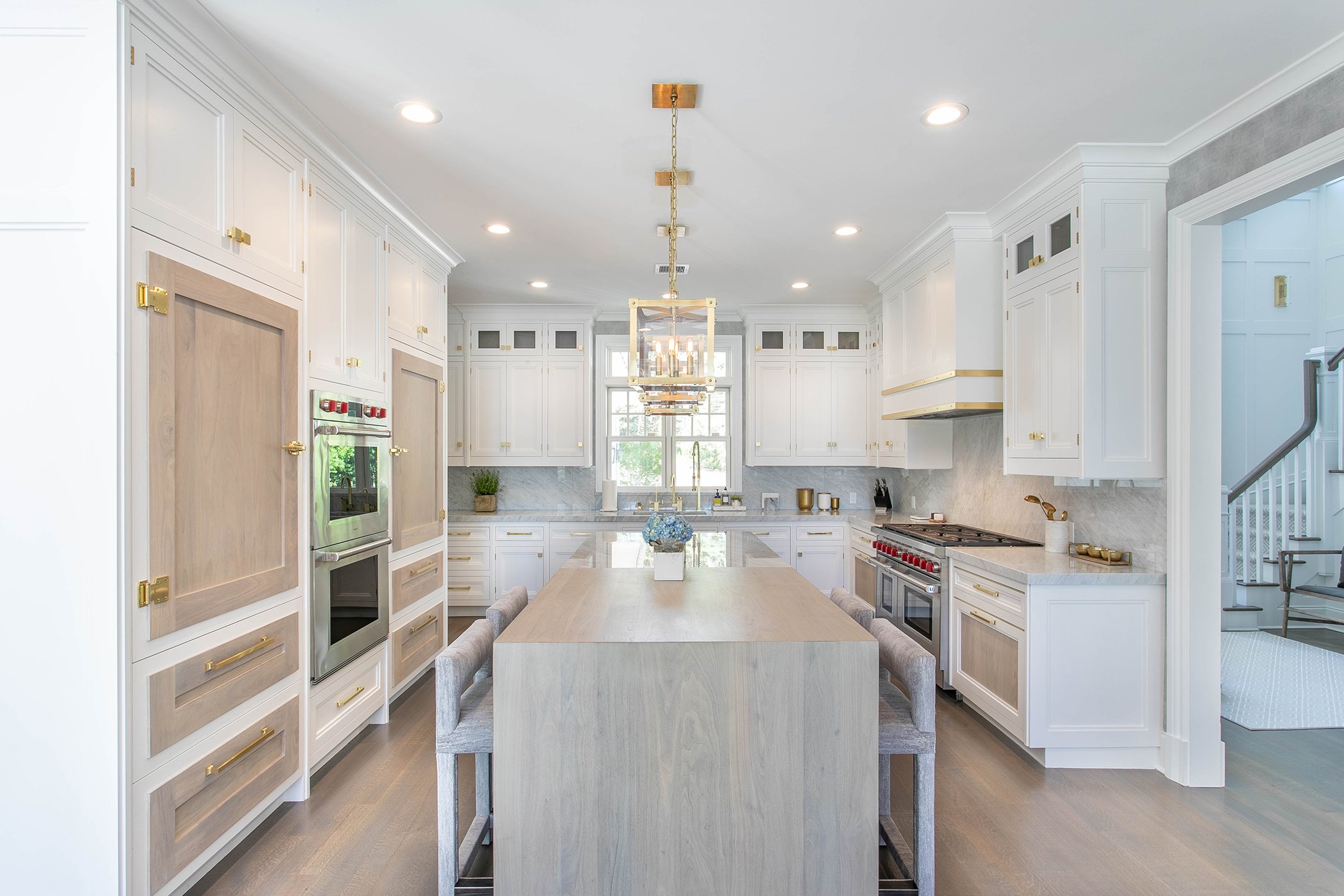 Lloyd Harbor Luxury Kitchen designed by Bakes and Kropp Fine Cabinetry
Our team is ready to assist you virtually or by appointment in any of our stunning showrooms in Manhattan, Cold Spring Harbor, or Sag Harbor. Give us a call 888-206-0015 at your earliest convenience to schedule an appointment