What is the number one factor to base your luxury cabinetry purchase decision on? Is it the wood, or the finish, or the hinges? While those are all essential aspects, it's genuinely the team that should tip the scale when making your decision. The Team? What does that mean when it comes to cabinetry? The group of people working on your project can make all the difference between a smooth, beautiful job and a challenging project.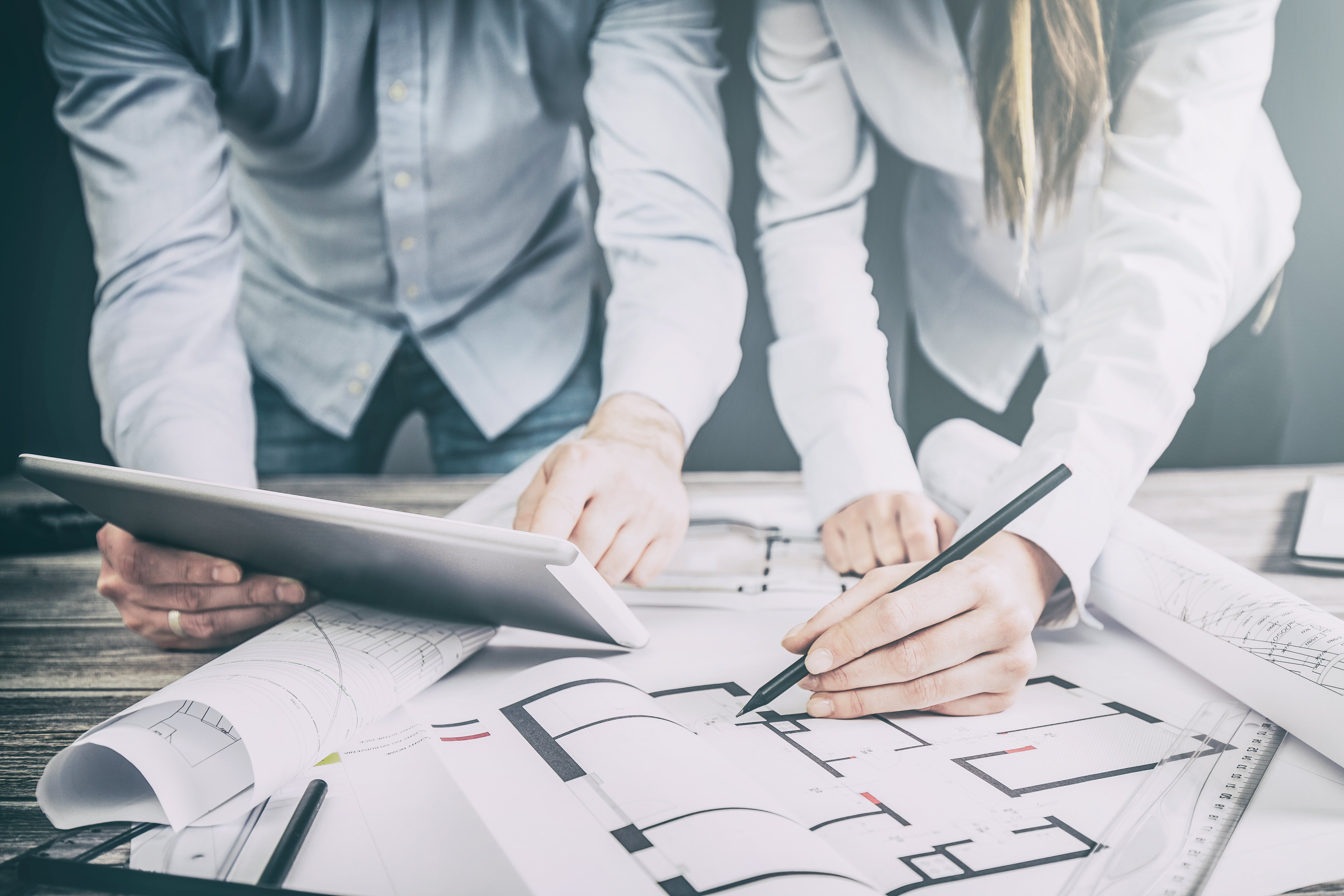 This team is usually made up of the Designer, Draftsperson, Project Manager, Factory Production Manager, and Installer. At Bakes and Kropp Fine Cabinetry, we take pains to ensure that our team is all in sync, regularly communicating, with unified goals. From the designer to the entire factory team and field team, every person is a Bakes and Kropp full-time employee. This may seem like a small thing, but it's not. Having everyone aligned working for the same result for the client makes a world of difference.
To illustrate the differences, let's take a look at some cabinetry company workforce models:
The Single Kitchen Designer
The Single Kitchen Designer is usually a true design professional. They have worked hard to open their boutique firm. However, they have to juggle so many balls they often let critical details fall through the cracks. How can one person be a salesperson, draftsperson, project manager, installation coordinator, and aftercare specialist? They usually can't. To complicate the issue further, they hire outside trades to install cabinetry made in a factory they may have visited or not. With that type of relationship, 'The Single Kitchen Designer' is most likely one of hundreds or even thousands of customers that the cabinetry factory has. They most likely won't have a direct connection to the factory floor or production team.
The European Cabinetry Company
The European Cabinetry Company has multiple people who specialize in sales, drafting, production, and installation, but do they all speak the same language? Do they work similar hours? Is there a genuine relationship between production and sales? Many details can be missed through these difficult channels of communication.
This moves the sales person's "Yes, we can do that" to a "sorry the factory didn't understand that request." Not a great place to be at the end of a long project, especially considering the long lead times from Europe! One last important note here, always ask if their installers are direct employees or subcontractors. Subcontractors only care until the check clears, direct employees, have committed themselves to the company.
The Local Millwork Shop
There is nothing like the sounds and smells of a neighborhood mill shop! I know because we have a large one here in Michigan. While there are many talented craftspeople in these places, they usually don't have the design staff to make sure your cabinetry is not only beautiful but also functional in your new space. Does that mill shop owner, who wears many hats, have time to dig into your project details? Probably not as much as he or she would like. The local mill shop is the first stop for many talented kitchen designers who want to work their way up to recognized brands in the industry; you might be risking being their first project. Don't forget to ask if they are installing their own product or hiring subcontractors.
The Huge Showroom
A large rambling showroom is impressive! And could mean good things, or it could mean high prices and less personal service. Ask yourself how many kitchen projects they must sell to support such a large showroom and what your project means to them. To you, it is everything. Do they share that feeling with you? When you come in, are meeting with a seasoned design professional or a person that has been trained to give tours of the showroom? Can they work extra hard to overcome your design and building challenges? Ask who will be on your team at that company? How many projects are they juggling? Where does my project fall here? All questions you should ask before committing.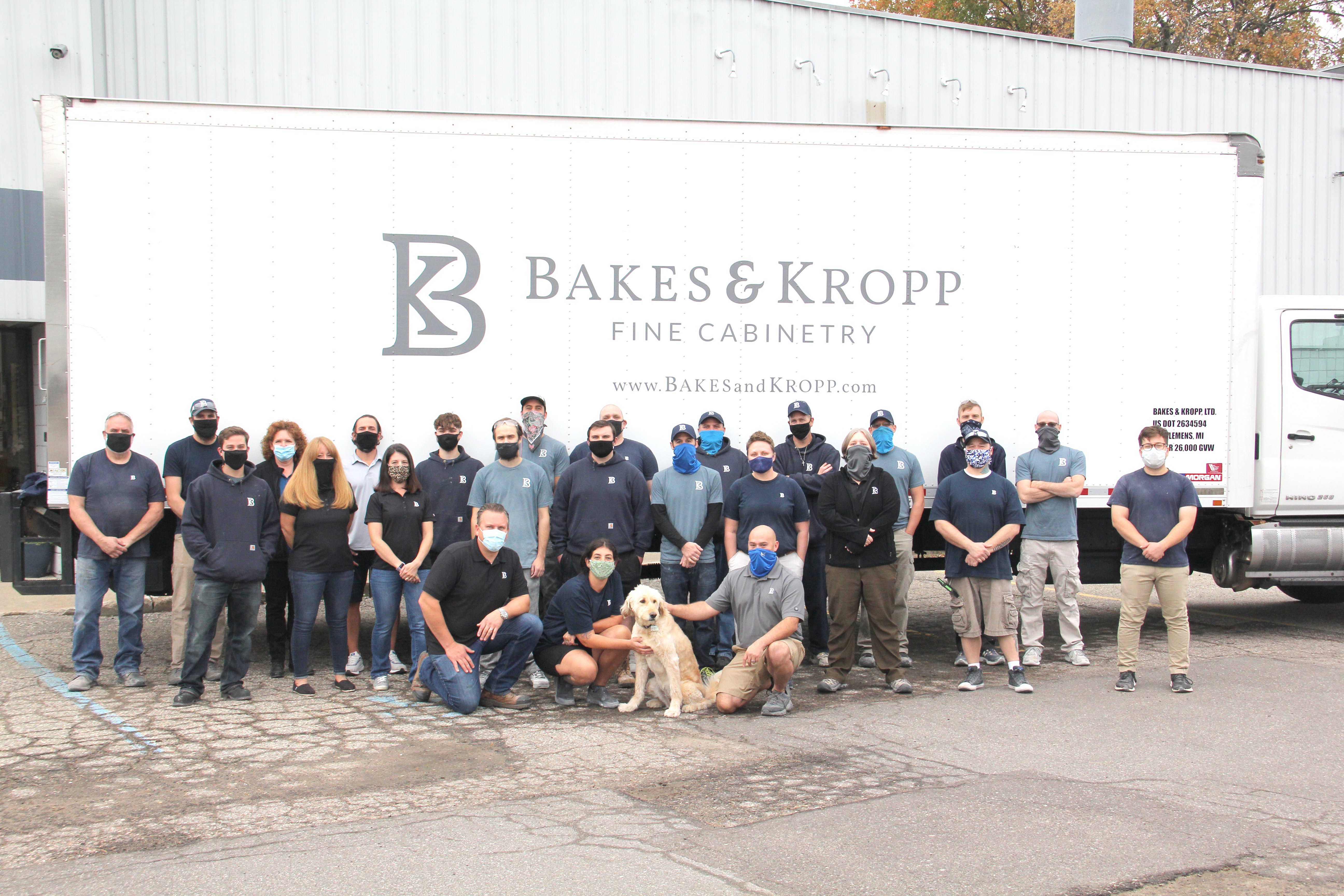 Let our team at Bakes and Kropp Fine Cabinetry take care of your project from kitchen design to cabinetry installation. We are all committed to YOUR project and seeing you through it as effortlessly as possible. We have developed both our team's skills and relationships to produce superior results each time. Our people know the industry, have the skills, and know they can depend on each other to deliver for you.