Elegant and sophisticated are words people often use to describe their dream kitchen. But what if your home has one of those tiny, narrow, and cramped kitchens that New York is known for? We have good news. Whether you have a high-rise galley kitchen or "cozy" space in the suburbs, your small kitchen can still have serious style.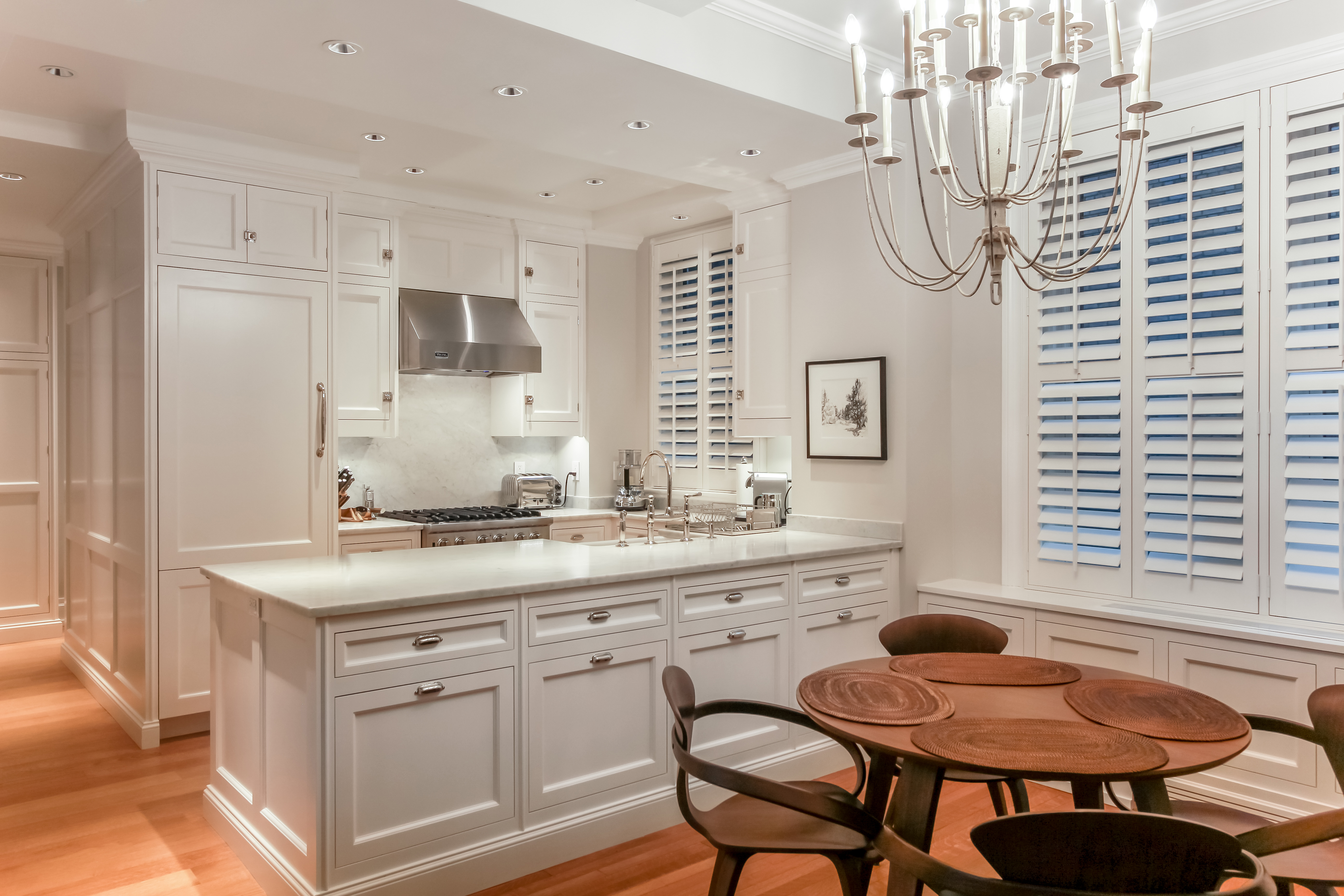 Small Kitchen Sophistication
Clever storage, high-end materials, and clearly defined areas are all it takes to turn your crowded kitchen into a stylish space. From layout to appliances, color choices, and cabinetry styles, each component in a compact kitchen must be perfectly planned, making the design process just as detailed as it is for larger rooms.
When used in a small kitchen, these tips will not only help you squeeze every inch out of the space but also give you the elegant and sophisticated look you dream of.
Minimalist Cabinetry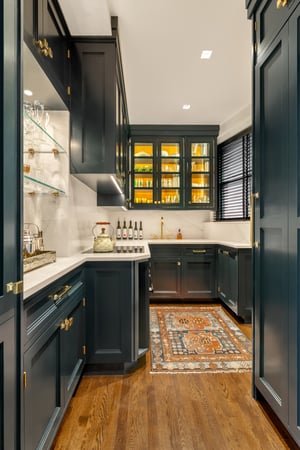 Overcoming limited storage is always a challenge with tiny kitchens. The trick is in knowing how to make the most of the available space. One of your best options may be using more drawers and fewer doors, especially on your lower cabinets. Drawers offer easy access to every item and can look more chic in a smaller room.
Another easy way to make a small kitchen more elegant? Skip the hardware. Instead, think about cabinets with trough inserts. If you absolutely love knobs and pulls, choose slim, minimalist styles that follow the line of your drawers or doors.
Finally, consider running the cabinets to the ceiling for maximum storage. You'll gain valuable extra inches for storing less frequently used items and the room will have a nice, sleek appearance.
A Neutral Color Palette
A timeless color scheme can give a small kitchen an undeniably glamorous edge. A cool blue and gray combination is as gorgeous as it is neutral. Tans and browns can be both warm and striking, giving an elegant touch without being too dramatic. Cool grey and white offers endless possibilities and keeps a kitchen feeling fresh. And you can never go wrong with natural earth tones that offer all things chic without the fuss.
Of course, nothing says classic, timeless, and practical like a traditional all-white kitchen. Accented with black and white checkerboard tile flooring and contemporary light fixtures, this look visually expands the space while bringing grace and sophistication to the room.
Sophisticated Accents
Kitchen elegance is defined by luxurious textures and beautiful amenities. Glossy finishes and state of the art materials can give the space a sophisticated metropolitan vibe. And glossy surfaces also help reflect light, a big plus in smaller rooms.
Crown molding is another visual treat that adds a touch of elegance to smaller, more traditional rooms. It's a great way to add a classic finishing touch that pulls together the room's design elements.
Finally, even the smallest kitchen can accommodate an island. The ideal choice is one that does double or even triple duty. For example, a petite breakfast bar with classic bar stools is a great way to ensure additional eating room without adding bulk to the space. It also adds much-needed workspace.
Skillful use of minimalist cabinetry, a neutral color palette, and sophisticated accents can give your small New York kitchen a subtle elegance that will never go out of style. Talk to one of our kitchen designers today about how you can turn even the tiniest kitchen into a place you love to look at and work in.