Those who appreciate Luxury know that it is more than just on the surface, more than just flash and bling. Luxury goes much deeper than that to the foundation of the product, the framing, the details, the durability, the timelessness. True Luxury equals quality. But what makes a luxury cabinet? What are the secrets and details that separate one brand from another? In this blog series we look to dive deep into the details of cabinetry and show you where we go the extra mile to be a true luxury choice.
Interior Shelves: Essential for your storage needs, but also seemingly trivial. So, just what goes into a quality shelf?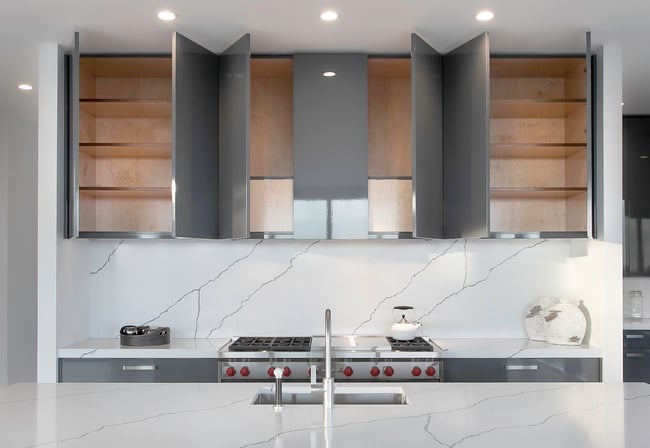 Materials Matter - UV Coated Plywood
Selecting the right shelf material is key to its longevity. Cabinetry shelves are commonly made of Particleboard, MDF and Plywood. At Bakes and Kropp we only use 1" thick Douglas Fir Plywood with a beautiful Maple veneer. This Veneer is then UV coated to provide a very easy cleaning surface. This provides a shelf you can count on to stay straight and clean!
Thickness Counts - 1" thick
Our 1" thick shelves are unheard of in the cabinetry industry! Most high-end cabinetry is made with ¾" thick shelves but we believe that if we can make it better we should and so 1" is our standard. Very common in the industry is ½" and even 3/8" so buyer beware when you see that…what else are they skimping on?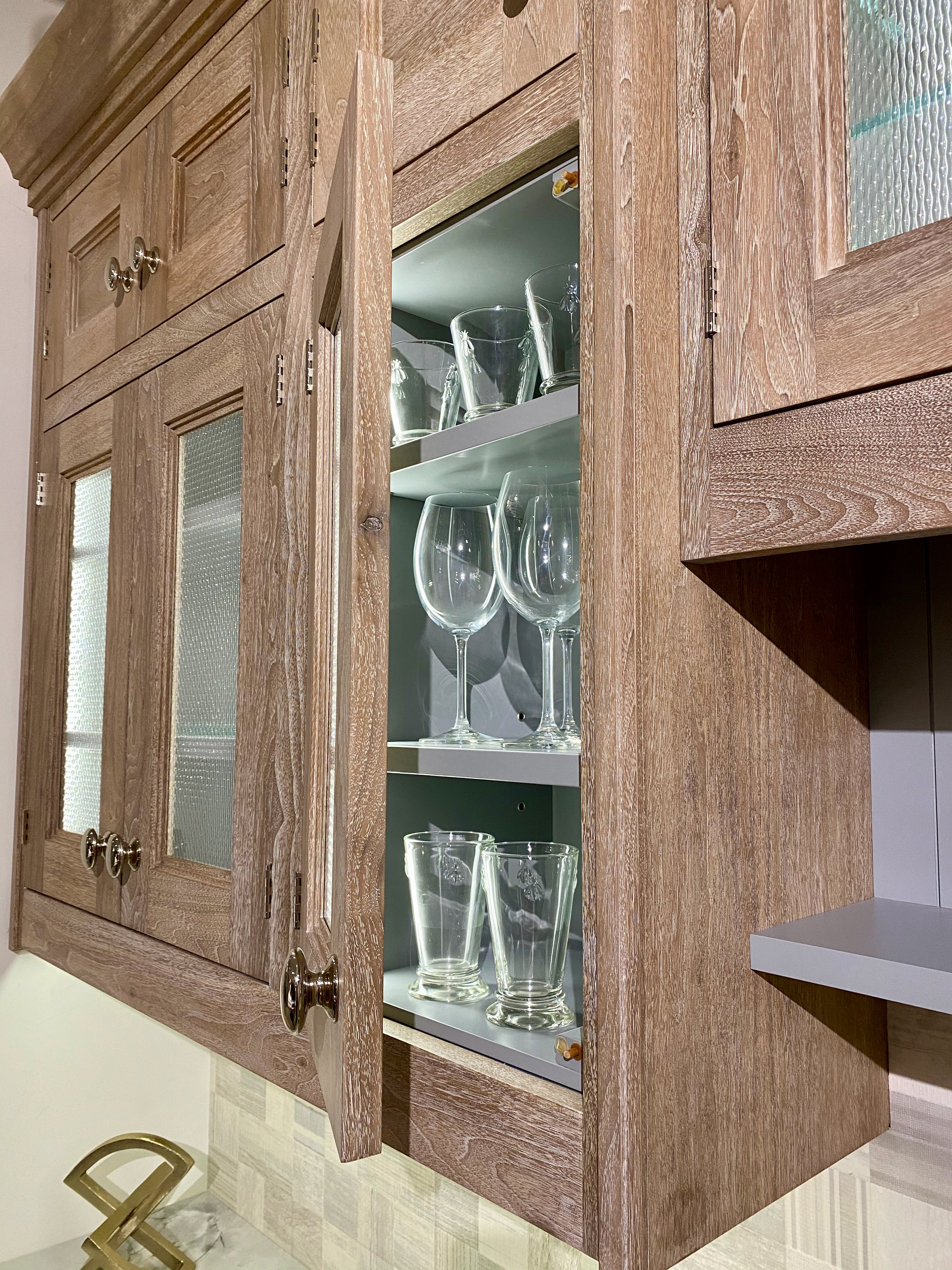 On the Edge - Solid hardwood edge
That edge is right there every time you open the door. So we choose to edge with solid hardwood. Industry standard for edging is a thin veneer and some even use foil or paper! Our solid hardwood edge will take all the abuse of a modern kitchen environment and will keep looking good for years and years.
It is all resting on the Pins - ¼" metal pins and grommets
Regardless of what all the above things bring, they are nothing if not supported properly at the cabinetry sides. All of our cabinetry sides are drilled and then grommetted with a metal grommet in a coordinating finish to your need. Then inserted in these are ¼" thick metal pins which can withstand extreme weight of your shelf and its contents. Compare this to other options like 5mm (3/16") thick pins or plastic pins and you very rarely see any sort of grommets, just raw holes that can wear out and chip.
While shelves are not the most exciting part of getting new cabinetry you can now see that they are important part of what makes up a quality, luxury cabinet fit for your home and your lifestyle. Details are what matter and when the details are all done right you can experience true luxury for a lifetime of enjoyment. Please feel free to reach out to Bakes and Kropp to learn more about how our designs, services and products all have the right details to make your next project a truly luxurious one.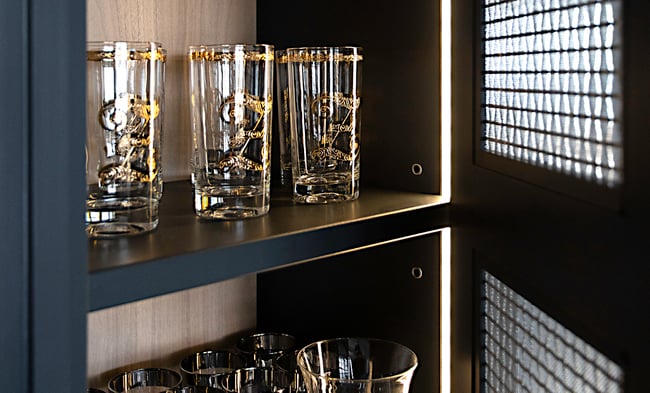 Author: Paul J. Kropp, Bakes and Kropp Co-Founder