Those who appreciate Luxury know that it is more than just on the surface, more than just flash and bling. Luxury goes much deeper than that to the foundation of the product, the framing, the details, the durability, the timelessness. True Luxury equals quality. But what makes a luxury cabinet? What are the secrets and details that separate one brand from another? In this blog series we look to dive deep into the details of cabinetry and show you where we go the extra mile to be a true luxury choice.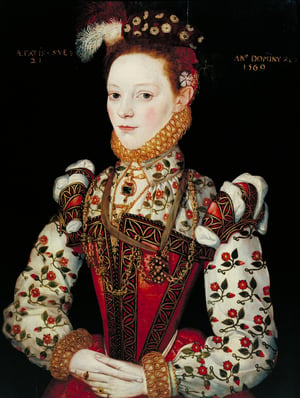 No Longer Deadly

Artist Unknown, Possibly Helena Snakenborg 1569, Commons Licence CC-BY-NC-ND 3.0
If you have ever seen a painting of an Elizabethan woman and thought they looked strangely white…that was ceruse, and it was deadly! Ceruse in those days was white lead paste that women would apply to their skin to appear more white. As you might imagine this was not a healthy habit and contributed to ill health and even death! It was woodworkers of that same time period that started the tradition of Cerusing wood. They would use this same white lead paste to highlight the grain of the wood. Seems like being a woodworker came with its risks as well! Fortunately modern chemistry has given us "ceruse" pastes that are 100% lead free and safe for our workers and your home.
Labor Intensive
Click here for more Bakes and Kropp Fine Cabinetry videos
Cerusing is one of the most labor intensive finishing processes that can be done. To truly have a dramatic effect each and every piece has to be wire brushed by hand. This wire brushing, which provides quite a workout, removes the softer grain of the wood and leave the harder grains. This accentuates the grain patterns of the wood and makes nice deep areas that the paste can adhere. And wire brushing is just the first step! After it is wire brushed, the wood may be dyed or left natural. To seal the wood a coat of varnish is now applied. It is over that first coat of varnish that the cerusing paste is worked into the pores using a forceful circular motion. That paste is left to dry and then once again the piece is sanded to ensure the cerusing paste is in the pores and creating just the right effect on the surface. Once the craftsman feels the look and balance is just correct, the piece is sealed in with 3-10 topcoats depending on the final surface textured desired.
Its Not Just White On Oak Anymore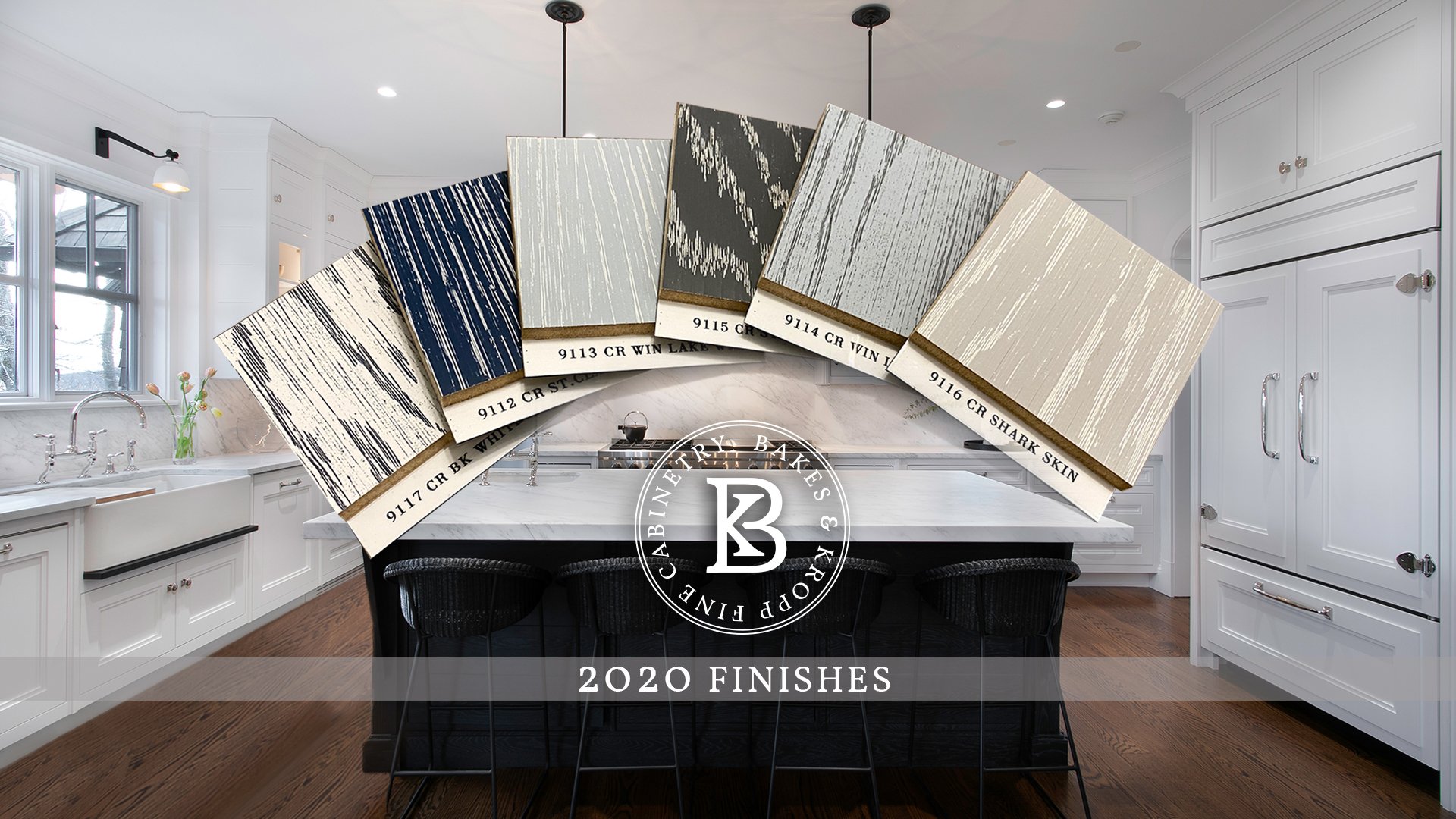 The traditional cerused finish is Oak with a white cerusing paste. While this is still a beautiful, timeless choice, modern finishes have allowed us to expand our offerings. One example of this is our signature cerused walnut finishes. Through experimenting with different grades of wire brushes and techniques we have been able to craft a cerused walnut that is one of our most popular finishes. We have also developed ways to ceruse over painted finishes for a variety of color effects. In addition we are now able to tint the ceruse to allow the ceruse to be a subtle or bold as the designer and client would like.
From the Beach to the Boardroom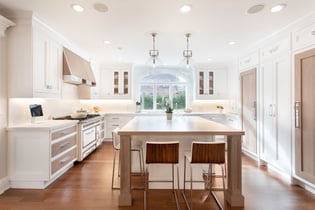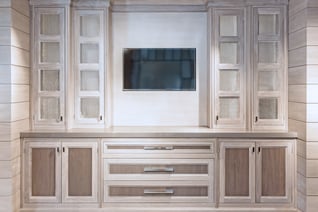 Depending on where you have seen cerusing in the past you might associate it with a particular style. Perhaps you have seen cerusing create a light airy look at a beach house, or a cozy setting in an English cottage. But please do not count cerusing out for the more formal or modern settings. With our range of colors, woods and techniques cerusing can make a dramatic statement in very modern projects and formal areas. I encourage you to reach our to our designers to speak about the range of finishes, including cerusing, that Bakes and Kropp offers for you next project.
Bakes and Kropp Co-Founder: Paul J. Kropp