Every designer knows it's the smallest details that often make the biggest impact. That holds true for the cabinet hardware you choose.
Whether it's for the kitchen or bathroom, look at hardware as the jewelry of your cabinetry, adding the perfect accent and often defining the entire look of the room. Today's hardware styles run the gamut from rustic versions to colorful and whimsical touches. Here's how to choose the cabinet hardware that gives your kitchen or bath a personalized touch.
What's Your Hardware Style?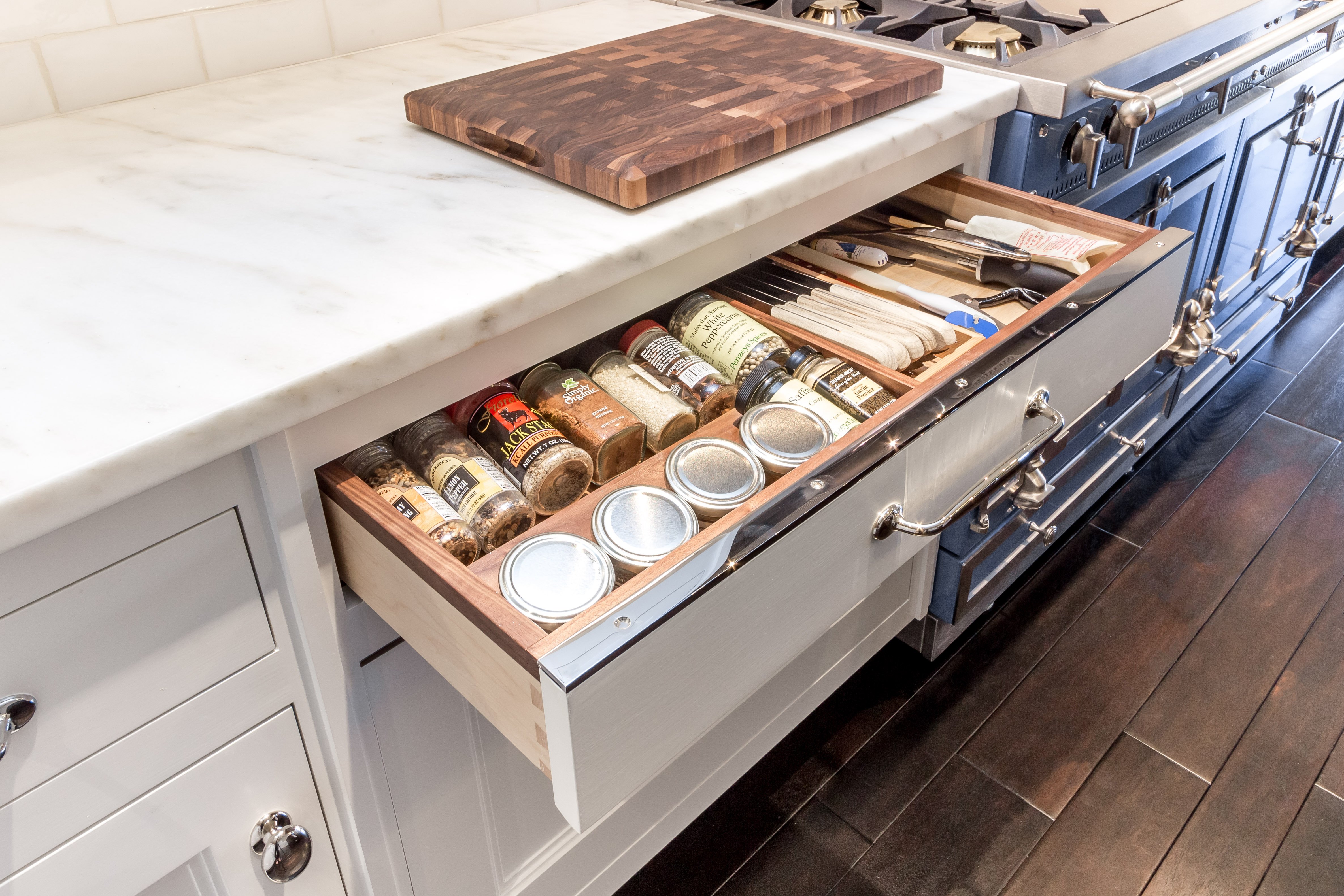 The fun thing about hardware is you don't have to stick to one style. Even within a defined theme like modern or traditional, it's possible to mix things up and get a pulled-together, unique look. These three common decorating styles are the foundation for all creative themes.
Classic/traditional. This covers country, cottage, and old-world. Natural colors and materials are used to create a sense of balance. Shapes used include round knobs, cups, or bin pulls. Inset cabinets often have exposed hinges.
Contemporary/modern schemes. Flat-panel cabinets feature either straight or curved sleek-lined hardware, including rectangular and tubular options. For a clean look, use hardware for lower cabinets and drawers while leaving upper cabinets hardware-free.
Transitional designs. Blends of traditional and modern elements work to create a classic yet cozy space. Try rope design handles and pulls on any style cabinet, short or long tubular bar pulls on shaker cabinets, or pick flat bars to lend a more contemporary look.
Ultimately, the hardware you choose should reflect your personal style and preference.
Hardware Finishes
The quality of cabinetry hardware depends on the material used and determines how long it retains its beauty. Hardware needn't match other fixtures like lighting and faucets, but it's nice to have them complement each other. For example, chrome nicely works side-by-side with polished nickel and black looks lovely paired with silver satin. Painted cabinets are enhanced by finishes like polished brass, copper, or Venetian bronze, with gold and chrome terrific options against grey cabinets. And more traditionally designed pulls of oil-rubbed bronze looking beautiful against cherry cabinets.
Or mix up different styles with the same finish. In the kitchen, try contrasting finishes that work well together such as stainless steel appliances with iron hardware, or in the bath, go for broke and include a sampling of brass, bronze, and chrome.
Size Matters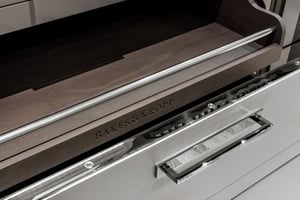 Cabinet hardware should balance style and function. Your own personal design preferences rule here, but there are standards most people follow, with scale playing a big role.
Oversized cabinetry naturally looks best with oversized knobs or longer-length pulls, generally with a diameter of 1-1/2 inches or larger. Standard cabinets tend to look best with pull sizes of 3-4 inches and knobs 1-3/8 inches or smaller. Slender drawers call for smaller knobs that are less than an inch in diameter.
Learn More
Cabinet doors and drawer faces are the blank canvasses upon which you can paint your individualized masterpiece. They may be a micro design element, but hardware options have a macro impact and add the crowning touch to a room.
No matter which design, material, or finish you choose, don't be afraid to try something different. Play around with placement by mounting a horizontal pull vertically or try pulls on doors and knobs on drawers. Can't find exactly what you're looking for? There are many custom designers who can create the piece you have in mind.
Our designers are excited to show you all the hardware options available for your project. To learn more, get in touch with us today or visit one of our showrooms.