Are you considering a new luxury kitchen by the holidays? From start to finish, a kitchen remodel takes longer than you might think. This timeline guides the way.
Most of our clients have an ideal target time when they'd like their luxury kitchen remodel to be completed. The most popular deadlines are pre-memorial day, Thanksgiving and the Christmas holidays, but a baby's arrival or a home wedding often come up as well. This is helpful for us to know, as we can then plan in reverse to ensure we have a project timeline that will dovetail comfortably with that.
In reality, now is a great time to start planning a project that has a deadline of Thanksgiving or Christmas for completion.
A Realistic Luxury Kitchen Timeline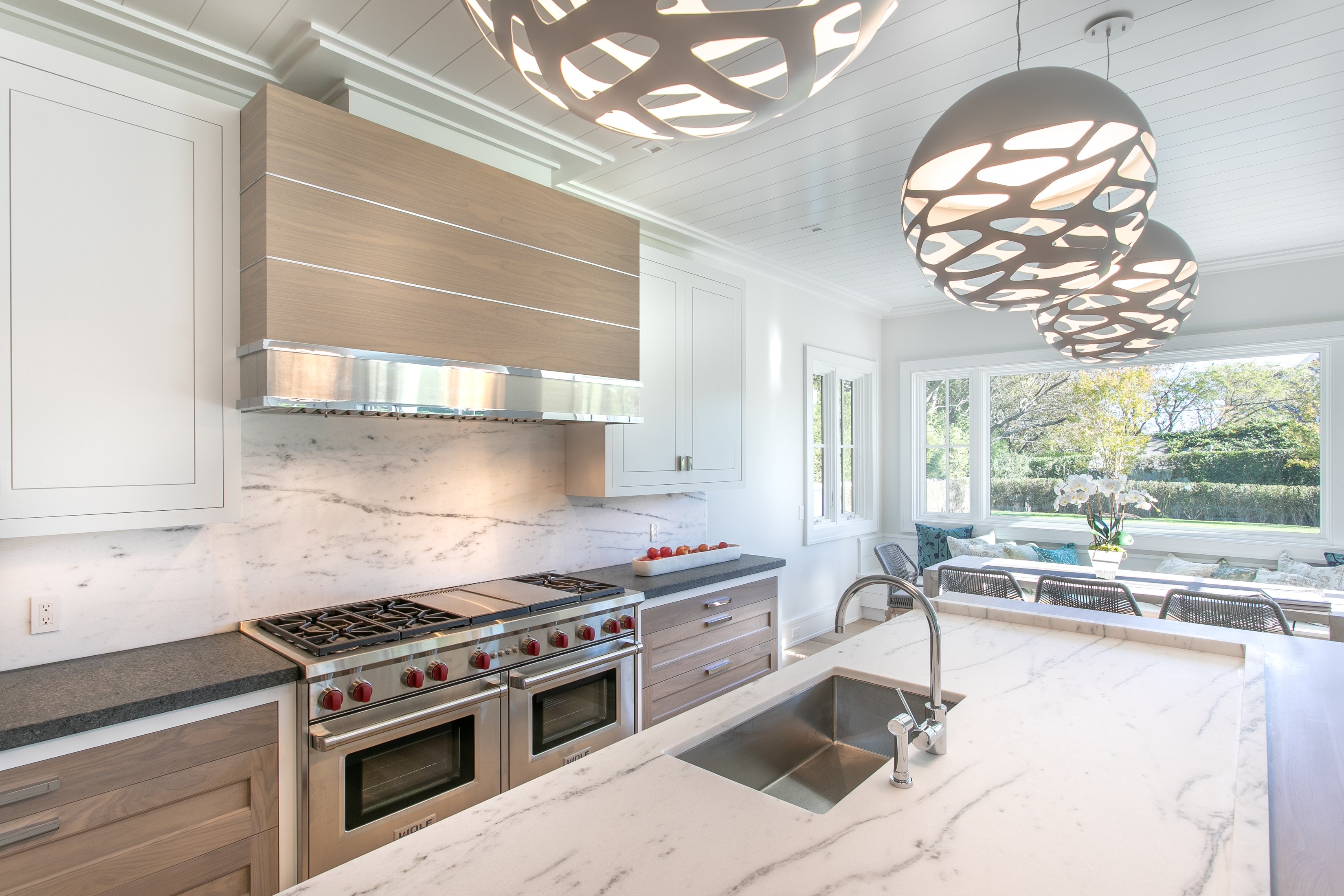 A typical renovation from design to completion can last 12-18 weeks or more. That includes the entire process: The planning stage, budgeting, design, production, and installation. The actual time at the project on installation thru to handover is considerably less but the planning and design phase impact the overall schedule.
There is a lead time for every design element, including flooring, lighting, and countertops. Our timeline for custom cabinetry manufacture is between six to eight weeks ( industry standard is considerably more ). And we can get started as soon as the layout and final design has been approved.
Here's what a typical timeline looks like.
Phase 1 covers planning your remodel and can take anywhere from a few weeks to a couple of months. This includes establishing a budget and working thru the initial and final design process, ordering samples that help you choose countertops, flooring, and more.
Phase 2 is the actual production of cabinetry at our factory and is between 6 to 8 weeks.
Phase 3 is for demolition and rough construction and generally takes 2-3 weeks. Many luxury kitchens remodel involve changing the footprint and appliance placement, this phase could take longer.
Phase 4 is for finishing work after the cabinets are installed, includes counters, tiles, lighting, hardware, final touchups, and handover.
Our best advice if you want to complete your luxury kitchen in time for the holidays is to start planning early.
A Luxury Kitchen to Celebrate
One final thought. Keep in mind that you're probably not the only area homeowner hoping to have a new luxury kitchen in time for the holidays. Its a good idea to have your remodeling project scheduled for a month or two before the others. Not only will your renovation be completed in plenty of time, but you'll also have a more enjoyable and less stressful experience.
It may feel strange to be thinking of cold-weather celebrations as everyone else is headed to the beach, but if this is the year you're gifting yourself a new luxury kitchen, now's the time to put it in motion. Talk to one of our kitchen designers to learn more about getting started on making your home where everyone heads to for the holidays. Visit https://www.bakesandkropp.com/showrooms/to talk with one of our designers.