While you plan for your kitchen renovation, choosing a range hood is an opportunity to create a dramatic focal point in your new space, as well as support the overall function of your kitchen. The styles of range hoods are limitless, spanning metal finishes, stone wrapping, and wood finishes to blend in or contrast with surrounding cabinetry. To help your planning process at this time, consider these factors as you envision your new kitchen in 2020.
BEFORE YOU PICK A STYLE, KNOW YOUR POWER
First, it is important to remember that a range hood is a kitchen appliance with an important role. It purpose is to provide air extraction or filtered recirculation so that your home does not become permeated by odors, smoke and/or grease from cooking. Range hoods come in a variety of shapes and sizes, as well as in an array of power levels. Blower fans are measured in terms of the cubic feet per minute (CFM) of air that the fan moves. The strength required of your fan will depend on the size and strength of the burners on your cooking service. Check with the manufacturer requirements of your cooking service to determine the ventilation strength you will need. Also know that the type of home you live in may determine your available hood options. In apartment buildings, some building codes don't allow hoods to be vented to the outside, and must instead be recirculating. Check with your local building department to find out what rules apply in your area.


YOUR KITCHEN LAYOUT
Your kitchen layout will determine how much space you have to work with and how best to fit your hood into place. Kitchen vent hoods can be mounted on a wall, incorporated into your cabinetry, or be suspended from the ceiling over an island. There are even telescoping chimney hoods that can be expanded when in use or retracted and hidden out of the way when they're not needed. Another great space-saving option is a downdraft kitchen hood. It's designed to come up from behind the work surface while cooking, and conveniently stow away when it is not in use. Make sure you know how high your hood should be placed above your cooking surface. Most manufacturers recommend a hood be mounted between 24- and 36-inches above the cooking surface, depending on type of hood and the strength of the fan.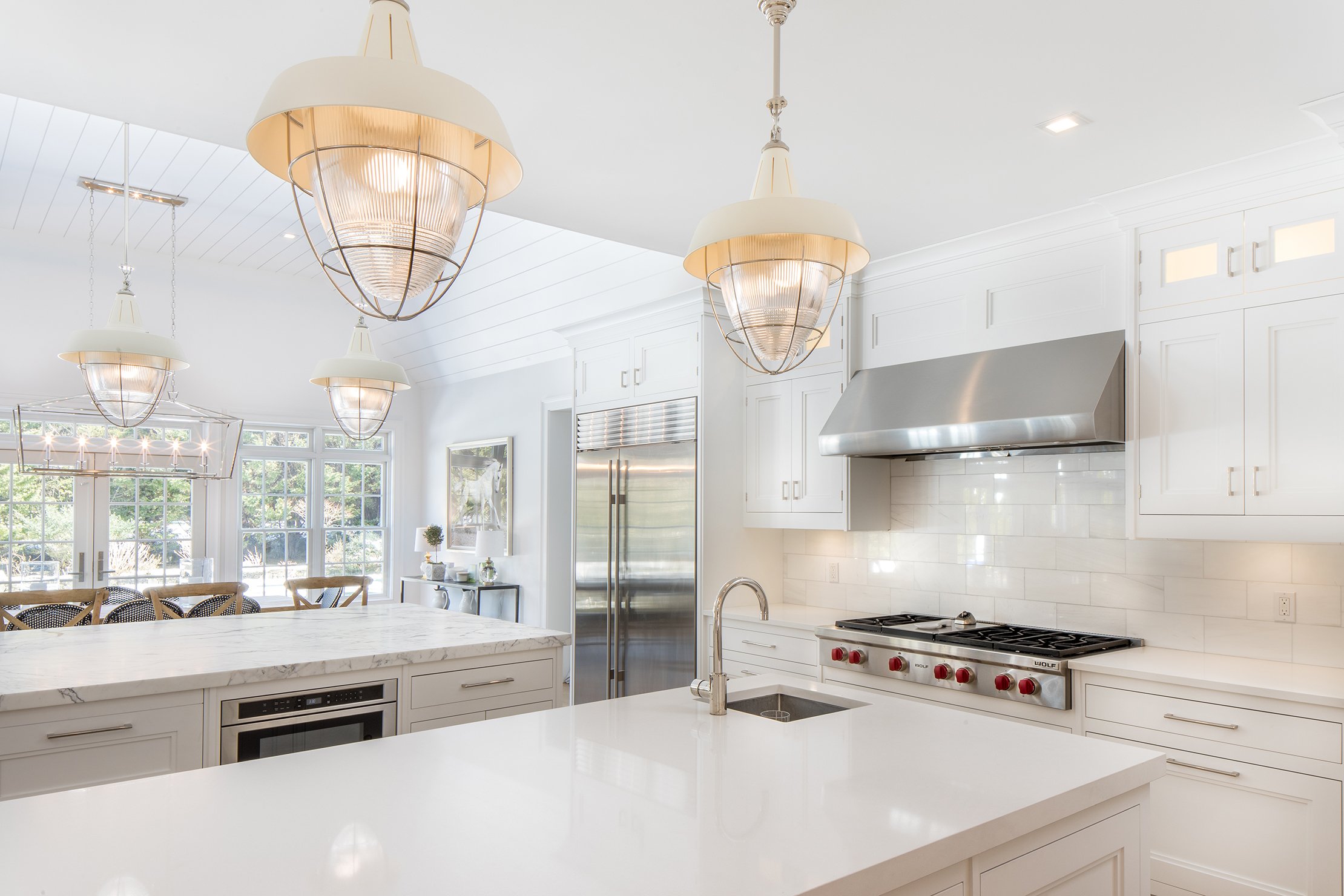 METAL VS. WOOD RANGE HOOD
With so many options available for hoods, a lot comes down to personal taste and style, as well as budget. Think about whether a hood should be a focal point in your kitchen, or if a focal point should be located elsewhere so as to not create competition within your aesthetic. Also think about the balance of finishes within your overall design, and whether a range hood should create contrast, tie in an accent finish, or blend seamlessly within the space.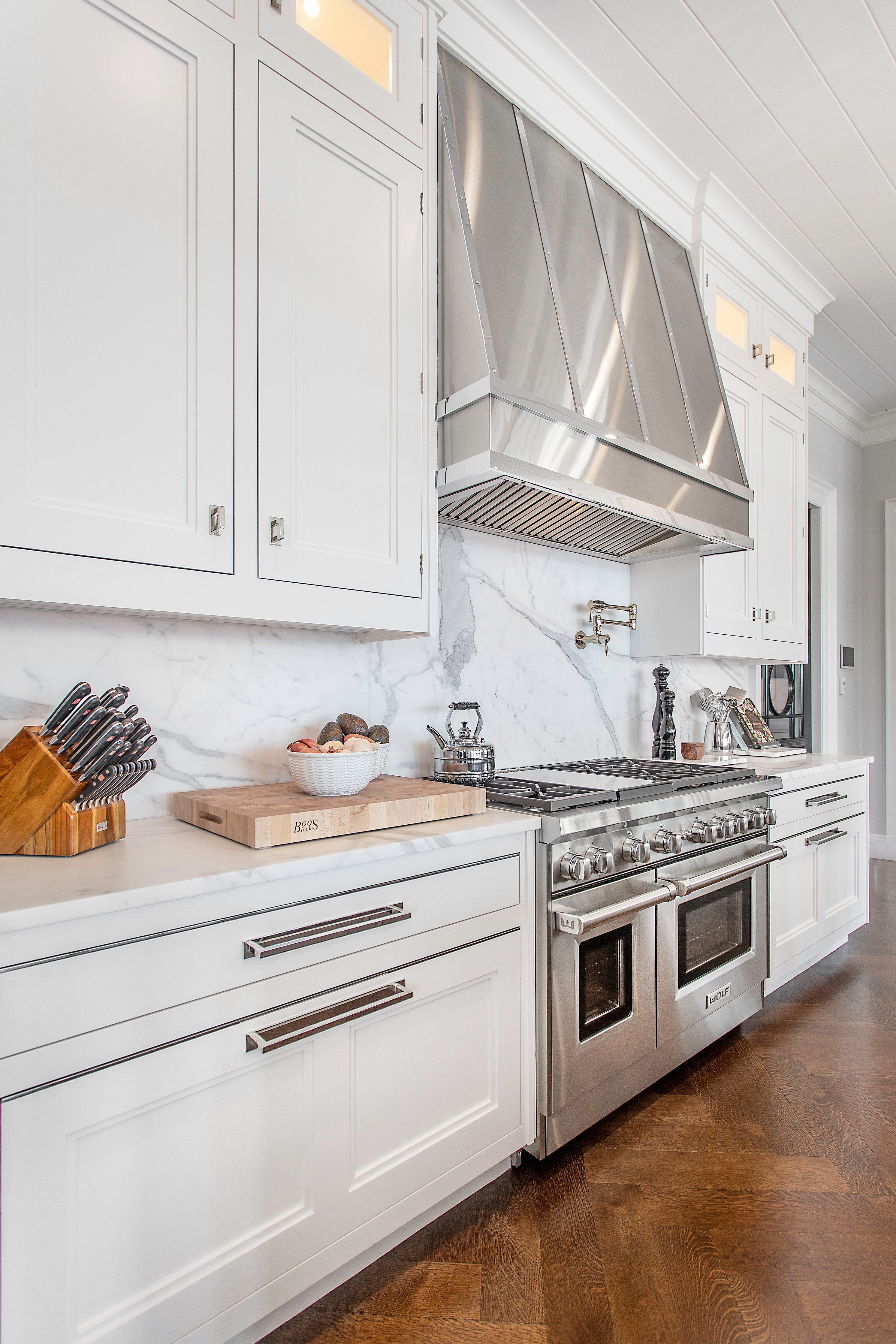 WHY HAVING YOUR CABINETRY MANUFACTURER BUILD YOUR HOOD IS A GREAT OPTION
When working with a cabinet design and manufacturing cpmpaony, incorporating a custom hood not only completes the look of your kitchen, but also ensures proper fit and finish of the final product. By building a custom hood alongside your cabinetry, you can be confident that the finishes will be consistent throughout. You can also rest assured that your blower fan will fit properly, which will ease the installation process and ensure that your hood can function correctly and effectively.