Designing a luxury kitchen or bath is an easier and more enjoyable experience when you work with a fine cabinetry company that's earned the title "designer's choice."
Luxury kitchen and bathroom remodels are two of the biggest investments you can undertake on your home. We know from experience that designing the perfect space isn't easy, which makes working with an interior designer a terrific decision.
Interior designers use their industry knowledge to help you make smart purchasing decisions for all your kitchen and bath design needs. They understand that designing a luxury space requires bringing together many separate elements from numerous suppliers and turning them into a cohesive space that blends beauty and function with style and efficiency.
The Collaborative Kitchen & Bath Design Team
Builders, interior designers, and best of all, clients, have come to realize the value and importance of having the entire kitchen and bath remodeling design team on board at the beginning of the remodeling process. Each craftsman brings to the table their unique value with respect to design, budget, and constructability, ensuring the client's needs and wants are successfully met.
Bakes & Kropp works hand-in-hand with the area's leading interior designers, collaborating with these seasoned professionals to build fine cabinetry that brings your kitchen or bathroom vision to life.
Why Interior Designers Choose Bakes & Kropp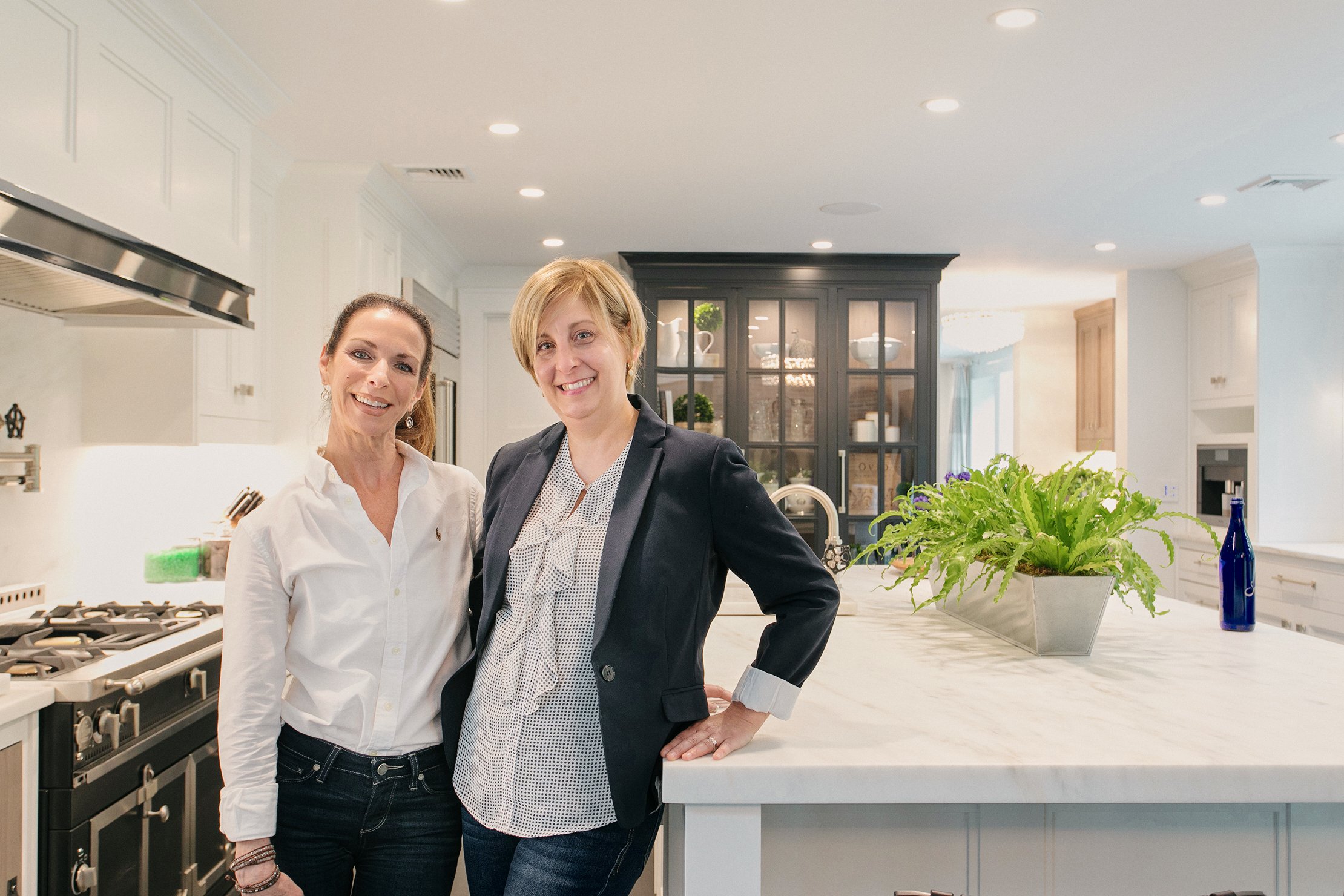 It takes a certain set of professional skills and personal traits to be a designer's collaborator of choice. Here's what we believe helps build a diverse, talented team working together to make your remodeling project succeed.
Communication Skills
There's a lot of overlap in services with the professionals involved in your remodel. When you have that many people collaborating on a project, it's important to make sure everyone is on the same page. We stay in constant communication with all involved parties, including you as the client as well as your interior designer.
Listening Skills
Listening is just as vital a part of communication as talking. And when you listen well, you often hear things between the lines. Through the years we've learned that most people are happy to tell us what they want. Quietly hearing them out helps discover what that is, which we then take to the design stage. Being a good team player means learning to give and take, putting the ego aside, listening to a client's wishes with understanding and compassion.
Credit Where Credit Is Due
Have you ever sat through the dozens (or hundreds) of credits on a movie? Everyone who contributes to the success of the film gets mentioned. Designing and building a new luxury kitchen or bathroom requires the same complex collaborative process, and that team effort deserves recognition, too. Giving credit to others not only acknowledges a job well done, but it also shows respect for what someone brings to the endeavor which, in turn, builds mutual appreciation and trust.
Patience Is a Virtue
Relationships take time but eventually the value you offer becomes sought after and prized. Our combined years of experience, expansive knowledge of the interior design process, and sophisticated signature style has made Bakes & Kropp the designer's choice, an honor we never take for granted and work hard to deserve.
The Company We Keep
The interior designers we collaborate with want a reliable partner who they know provides quality work. We consistently meet those designer expectations in bringing your dream kitchen to life, making the whole design process smooth and enjoyable.
Talk to one of our kitchen designers today to learn more about how the collaborative process can enhance your remodeling experience. Or head to the Javits Center from May 19th to the 22nd and join us at the International Contemporary Furniture Fair where we'll be participating with other industry leading designers in the largest consumer home show featuring luxury interiors.