Bakes & Kropp is proud to announce our expansion to a new showroom in Bay Harbor, Michigan. This new location is part of a thoughtful and intentional expansion into new markets around the nation and broadens our footprint in Michigan, joining our Plymouth showroom and our Mt. Clemens factory. The grand opening will take place on June 30, and in the meantime, our talented team is already taking on work in the area!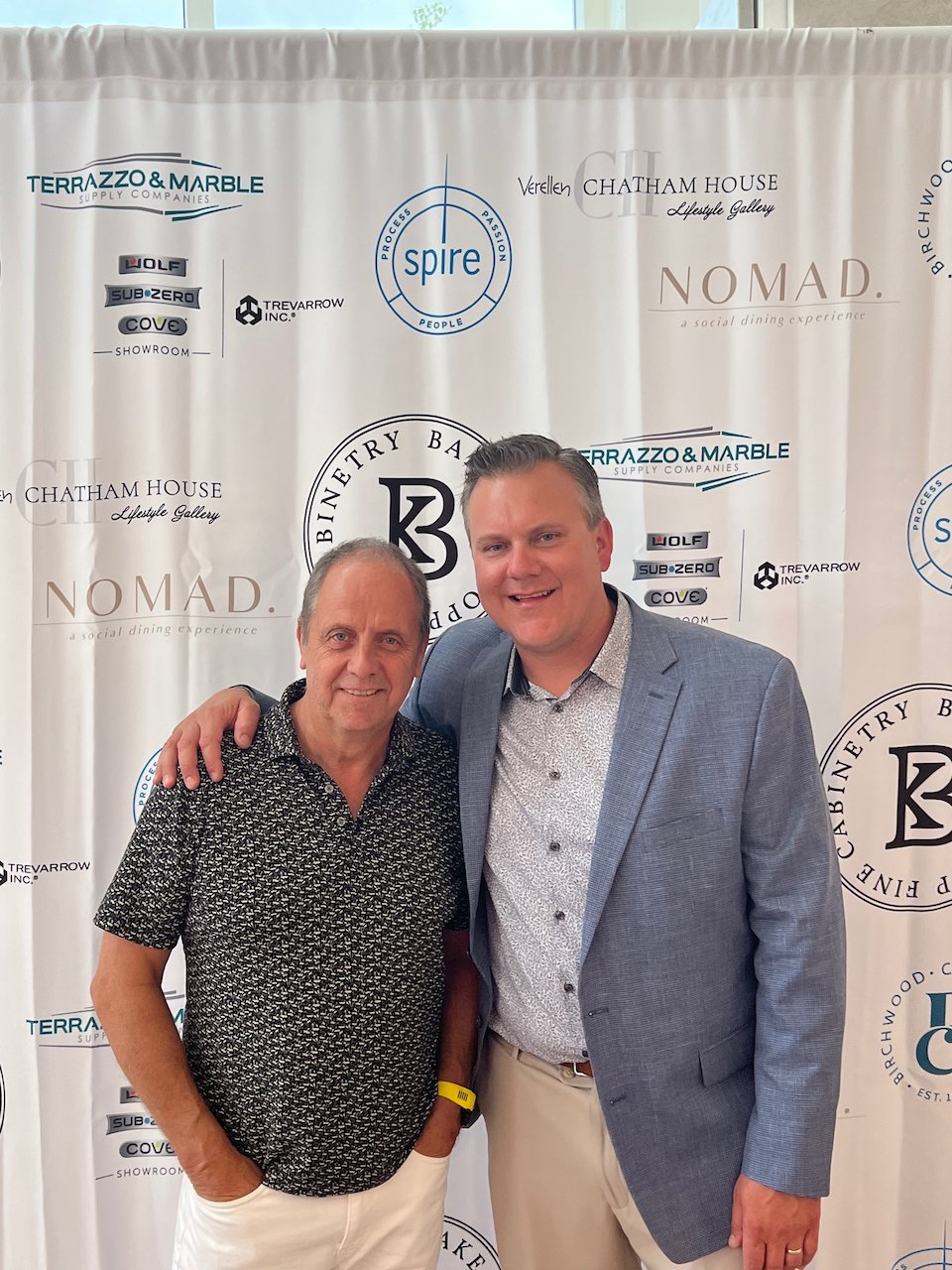 Co-founders Bob Bakes and Paul Kropp.
Opening party attendees enjoyed viewing the new kitchen display and showroom in Bay Harbor.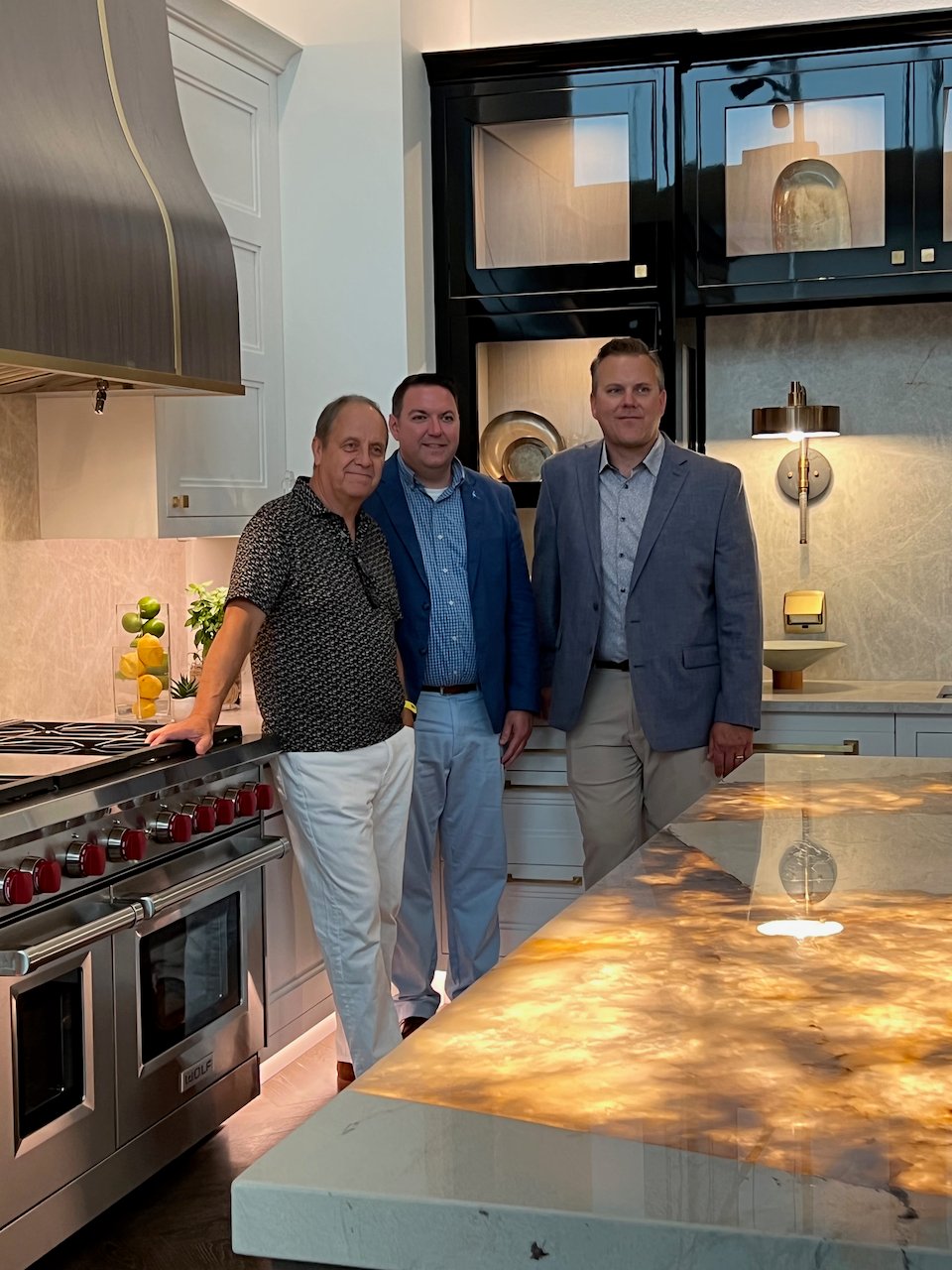 From Right to Left: Bob Bakes Co-founders and Head of Design, Senior Designer Justin Sharer and Paul Kropp Co-founders and Head of Operations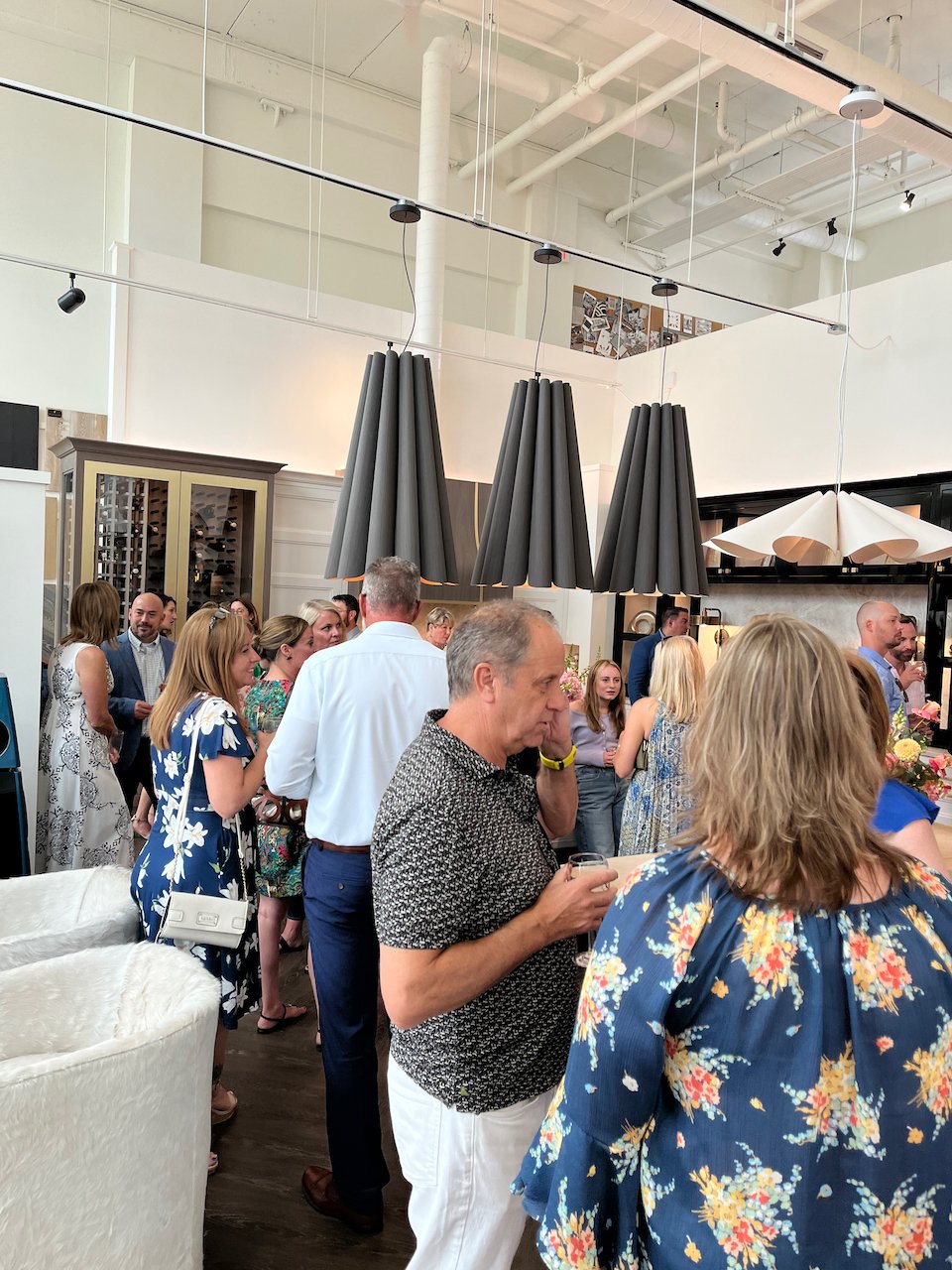 The Bay Harbor opening party included signature cocktails and live entertainment.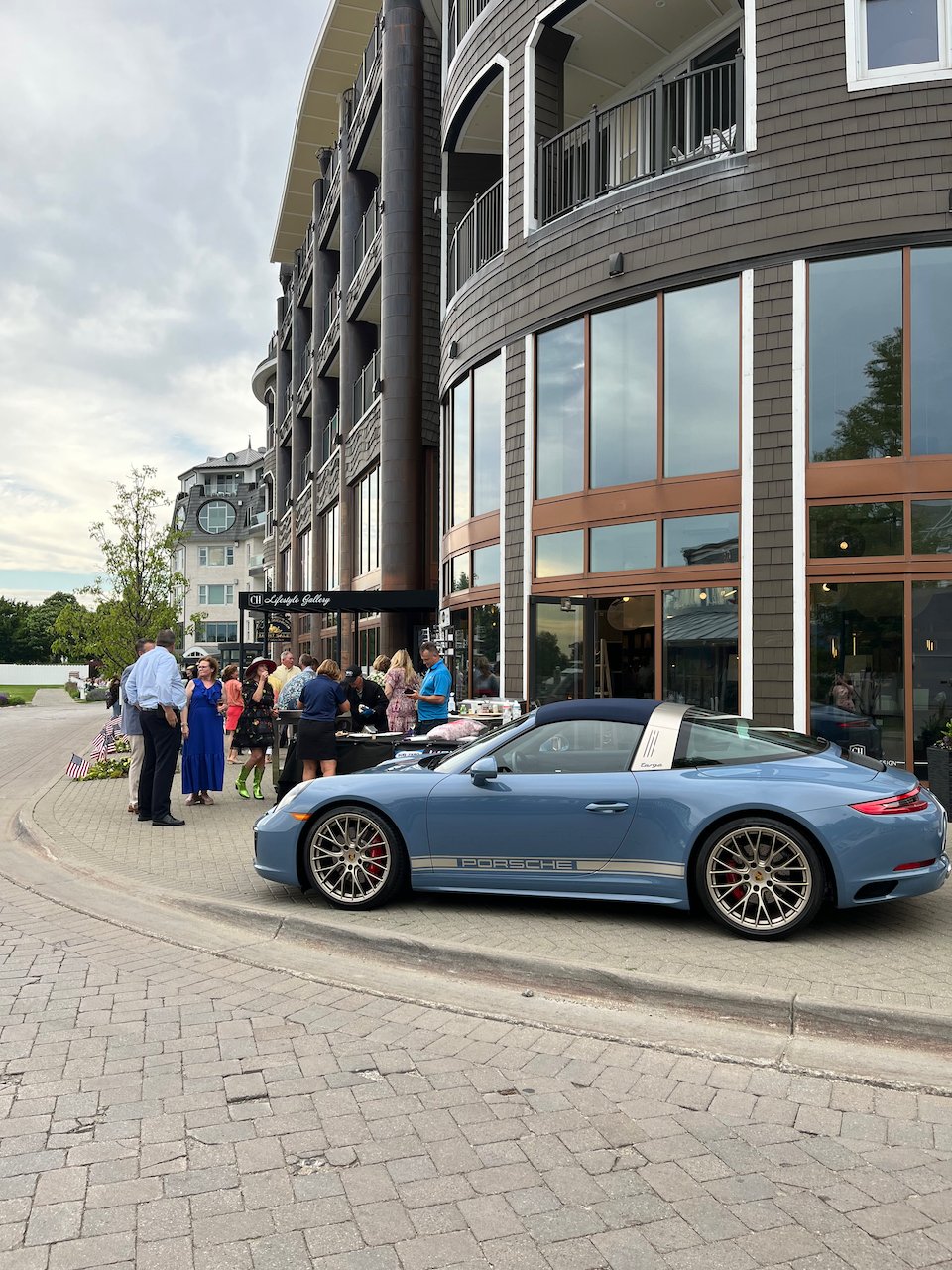 The newest Bakes & Kropp showroom is located in beautiful downtown Bay Harbor.
A popular spot for vacations and second homes with a customer base that pulls from multiple locations around the Midwest, Bay Harbor stood out as a natural progression and the perfect fit for our brand. The showroom is located in the Chatham House Lifestyle Gallery at 801 Front Street, a glass-front building in a prime location on the shore of Lake Michigan, easily accessible by foot, car, or boat. The showroom will be led by Senior Kitchen Designer Justin Sharer, who will work alongside Co-Founder and Head of Design Bob Bakes to provide service to homeowners in creating their dream kitchens, bathrooms, closets, wine rooms, and more. The showroom will include a full working kitchen display for hosting community events throughout the year.
The design of the new space introduces edgier elements and a mixture of finishes such as satin brass and walnut, expressing our commitment to staying ahead of the curve even as we continue to showcase our tried-and-true classic Bakes & Kropp aesthetic. We are excited to bring a new quality of cabinetry offerings to this affluent coastal community.